October Gaming Extravaganza – Event Report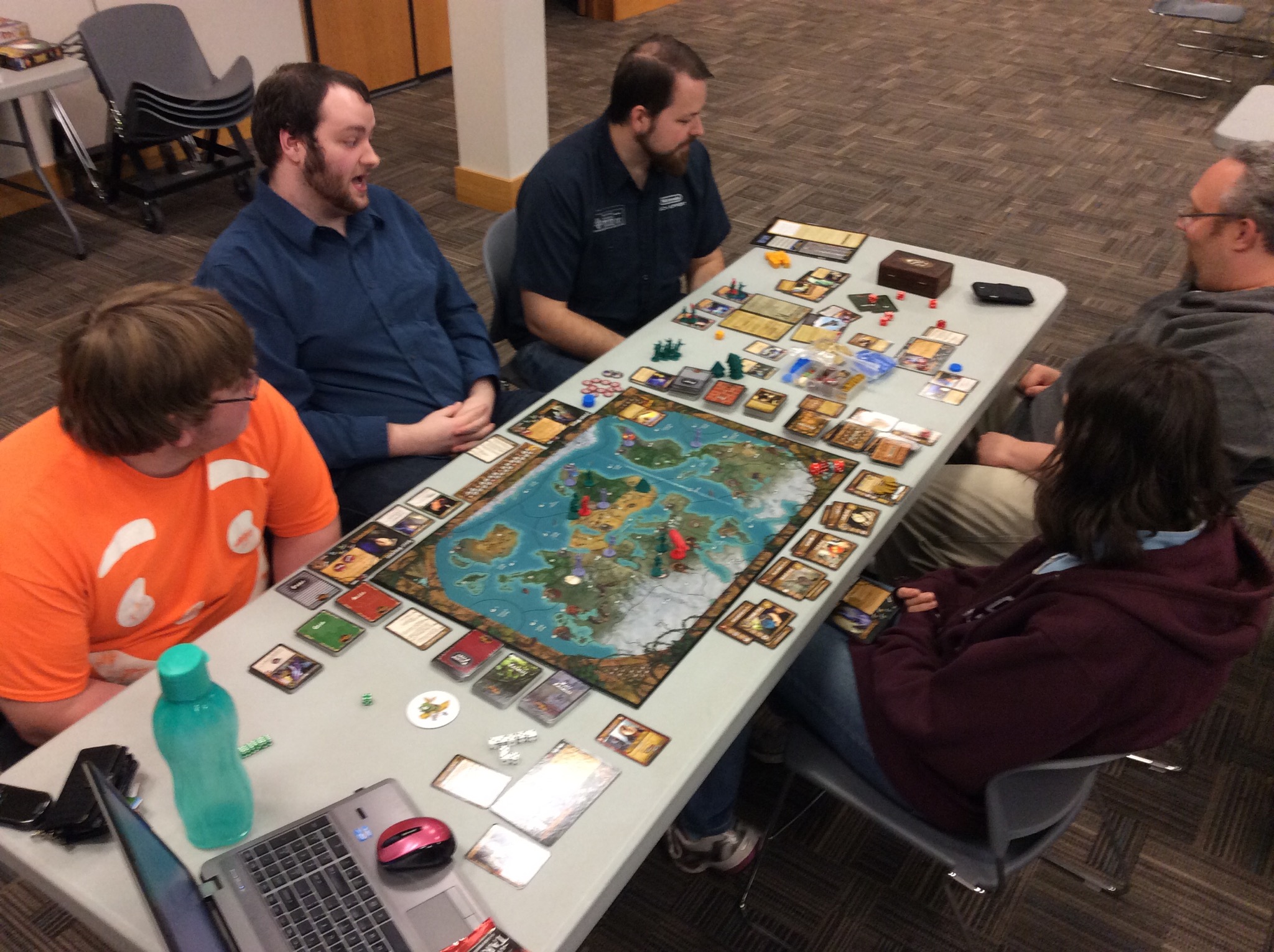 On October 18, the Peabody Public Library played host to Non Boring Board Games's second Gaming Extravaganza. Thirteen attendees were present, with the main event of the day being a Magic: the Gathering booster draft.
We had a few new faces at the event this time, including Brian, Ashley, and Nick. We had 7 people for the booster draft, and Kris won the event, playing for Sam, who could not attend due to his work schedule.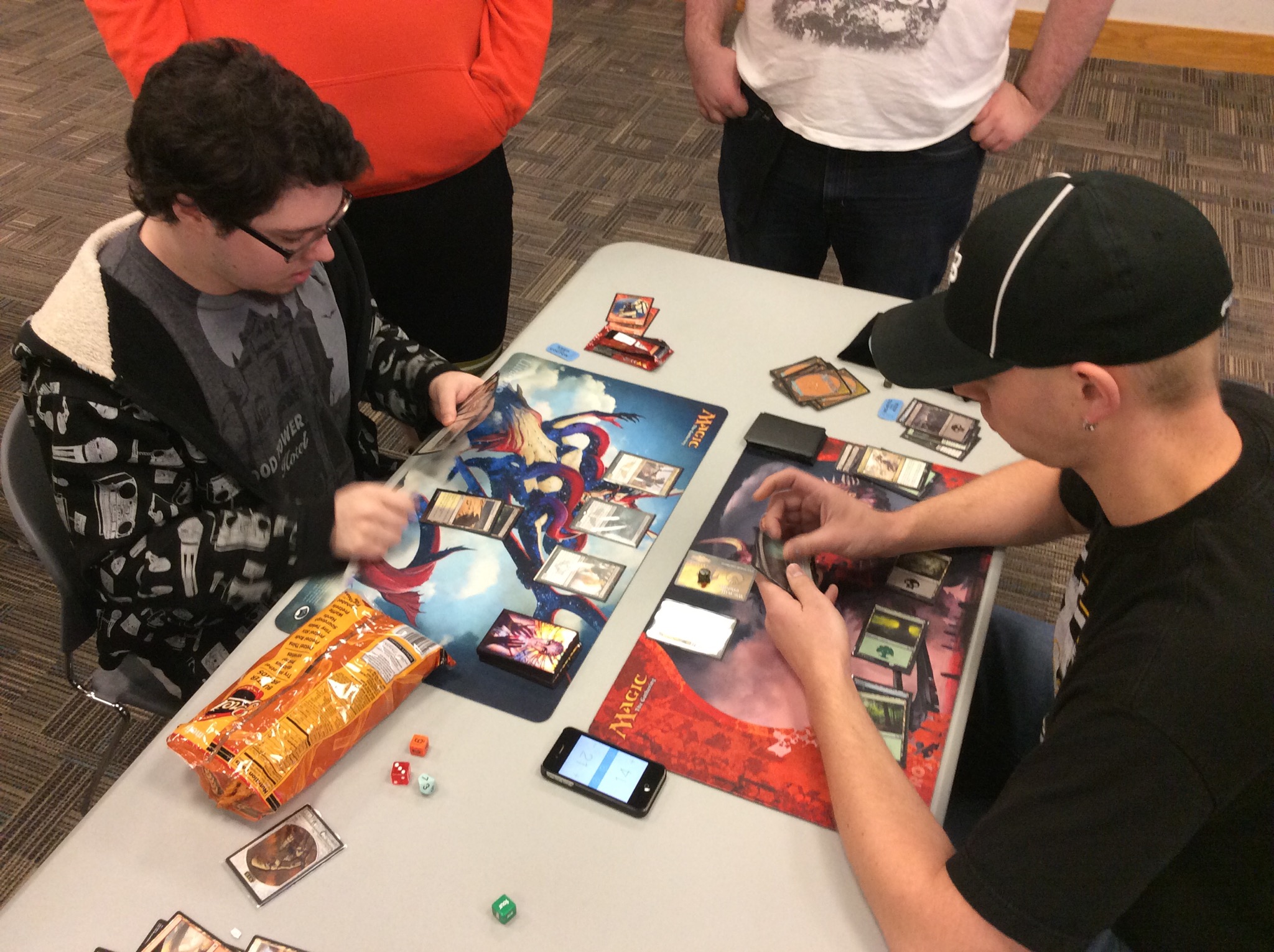 New attendees Brian and Ashley learned Sentinels of the Multiverse, and played a few games with Jason and Martin. Rolling Freight was opened and unpacked, but more players were available, and Fortune and Glory came out instead.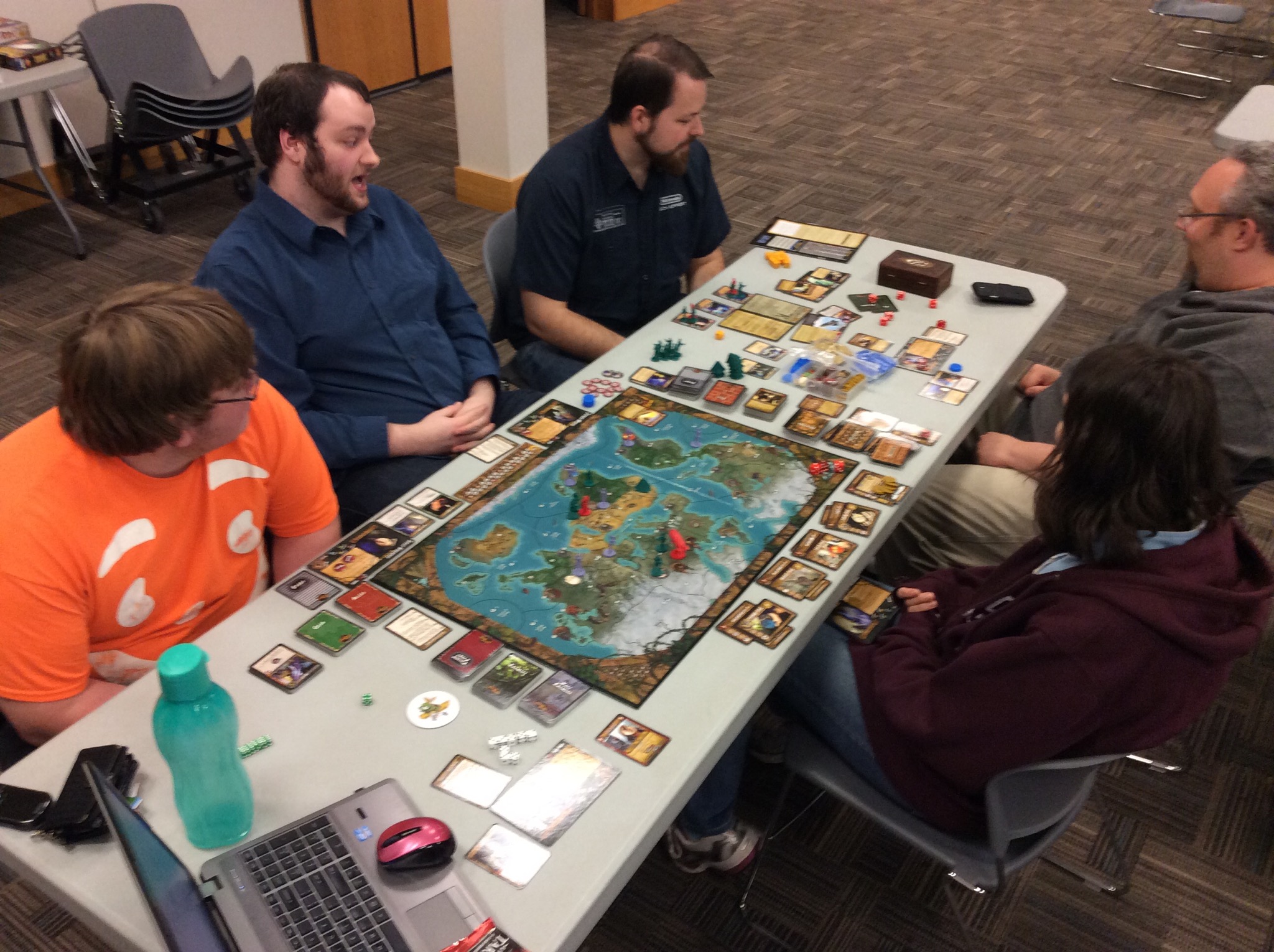 The magic players wrapped up the day with One Night Ultimate Werewolf, and the game of Fortune and Glory ended dramatically just before the event was about to end.
All in all, a great event. The turnout was a bit lower than expected, but it was great to meet some new gamers, and learn some new games, as well!